White Waterlily from Madagascar
The perfect ally for combination skin, with purifying properties.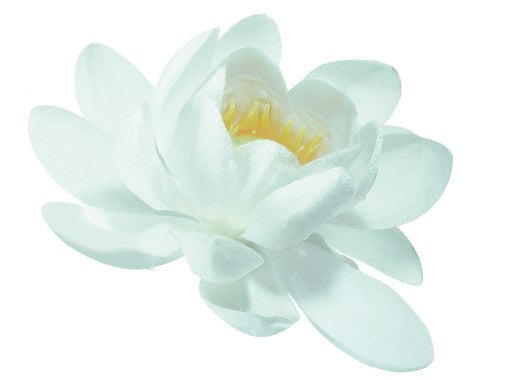 Where does it come from?
Who hasn't admired its magnificent blossoms floating on the surface of the water? Not only is it a beautiful flower, White Waterlily, also known as "Nenuphar" (meaning "divinity of the waters" in Greek), contributes to the development of aquatic life, thanks to the role it plays in oxygenating and purifying the water. Its beautiful fragrant white flowers unfurl with the arrival of summer and disappear as autumn sets in with the first frost, reflecting the changes in the seasons.

Its traditional properties
The very symbol of peace and relaxation, White Waterlily flowers are taken as a herbal tea and are known to fight insomnia, while stimulating the heart and respiratory system.

NUXE expertise
Laboratoire NUXE has selected an extract derived from White Waterlily blossoms cultivated in Madagascar. This extract has a two-fold "moisturising/purifying" action, ideal for combination skin: it helps maintain adequate moisture levels in all facial zones, by holding water molecules in the skin, and specifically acts on oily zones to reveal clearer skin day to day.

Related products
White Waterlily extract is found in all skincare products in the Aquabella® range.