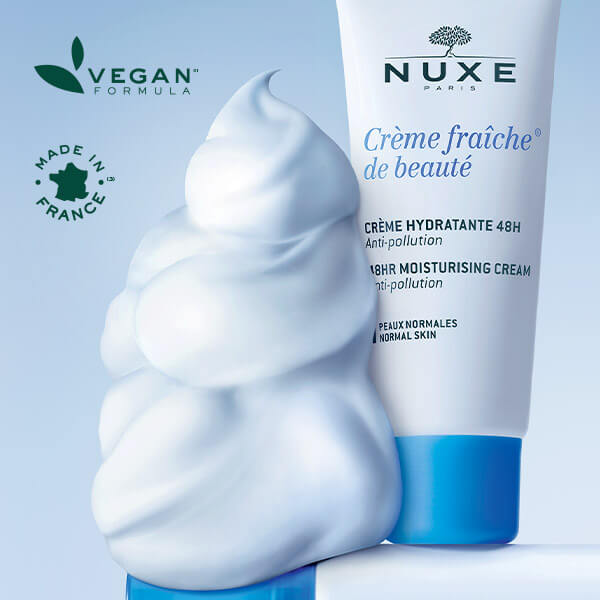 Crème Fraîche de Beauté®
48-hour melting moisturising⁽¹⁾
Crème Fraîche de Beauté® Collection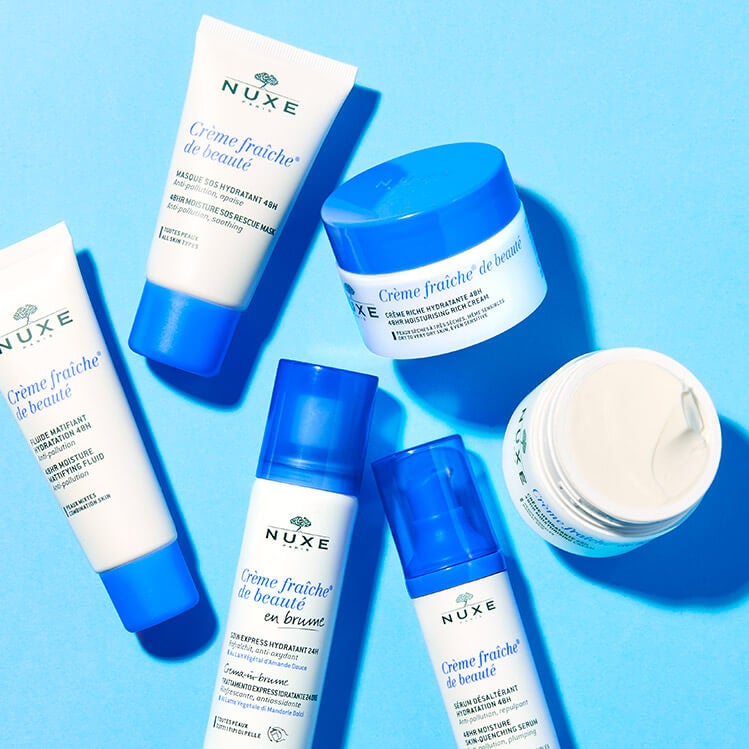 Melting pleasure and 48-hour moisturising(1)
Crème Fraîche de Beauté®, the 48-hour moisturising(1) and anti-pollution range.
Experience the melting pleasure of the Crème Fraîche de Beauté® skincare range, with formulas infused with 7 botanical milks(2) to de-thirst your skin. The products combine 48-hour(1) moisturising effectiveness with an anti-pollution shield effect(2) (proven in an urban environment), thanks to an Algae extract from the Baltic Sea. Discover their delightfully refreshing milky textures with a delectable scent of orange blossom for a daily sensorial boost.
Effectiveness proven under dermatological supervision:
48-hour moisturising proven by corneometry(1)
4X shield effect against pollution(3)
Results observed by users of Crème Fraîche de Beauté®:
Skin is moisturised for 100% (4)
Skin feels comfortable for 100% (4)
Skin is soothed for 96% (4)
Skin looks radiant for 95% (4)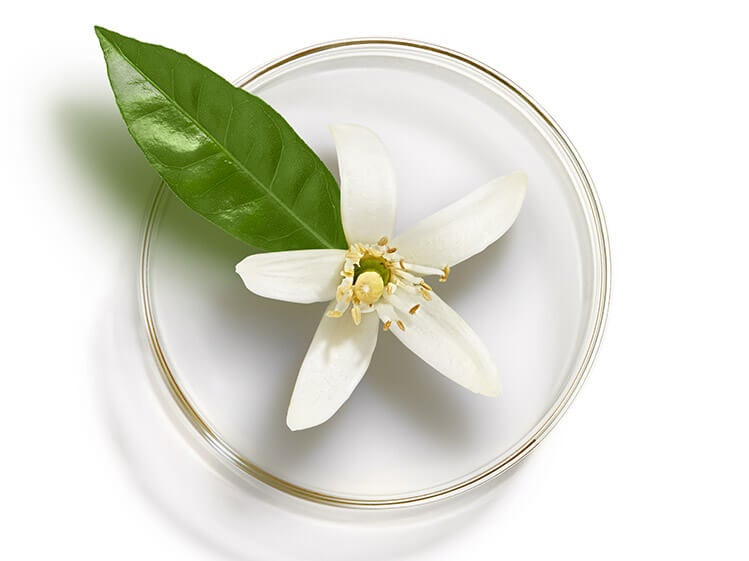 Star Ingredients
BOTANICAL MILKS
The Botanical Milks are created through an emulsion between the hydrosoluble (aqueous) fractions and the liposoluble (oily) fractions of the plants, concentrating all the active molecules.
Our laboratory has meticulously selected and combined Botanical Milks from 7 plants ⁽²⁾ (Acacia, Blonde Pea, Green Tea, Almond, Oats, Coconut, Soya) with recognised moisturising, softening, soothing and emollient properties.
This unique combination creates an outstanding cocktail for daily care of dehydrated skin.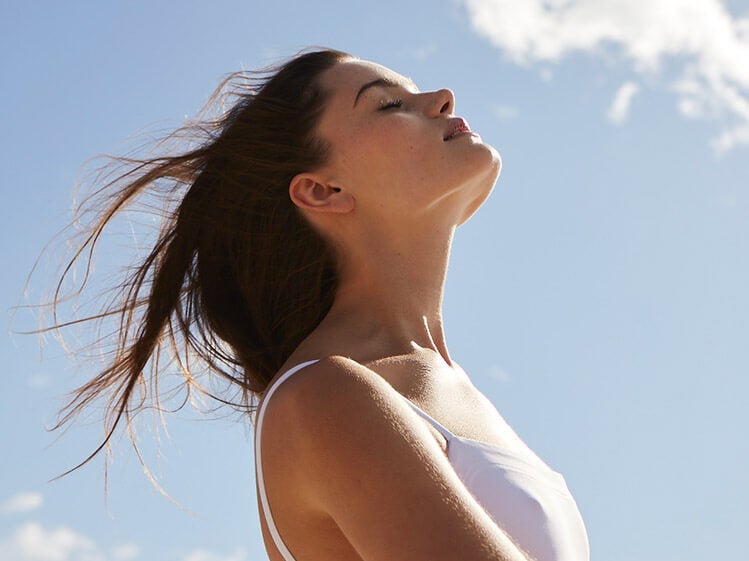 Crème Fraîche de Beauté® beauty routine
What beauty routine should I choose for my dehydrated skin?
1: Choose a cleanser that does not need to be rinsed off (micellar water). Exfoliate gently once a week to restore radiance to your face.
2: In the morning and/or evening, apply the hydrating serum then the moisturising cream, choosing the appropriate texture for your skin type:
- For combination skin, the 48-hr Moisture Mattifying Fluid
- For normal skin, the 48-hr Moisturising Cream
- For dry skin, the 48-hr Moisturising Rich Cream
- For all dehydrated skin looking for very light comfort, the Express 24hr Moisturising Care Mist.
3: Once a week, apply a moisturising mask. Leave it on for 10 minutes to allow your skin to soak up the moisture for a comforting and soothing effect.
About Crème Fraîche de Beauté®
Dehydrated skin results in a loss of suppleness, a dull complexion, and pulling sensations often due to external conditions like pollution.
To take care of dehydrated skin , Laboratoire Nuxe has reinvented Crème fraîche ® de beauté , his iconic skincare range, offering 48-hour hydration (1), an anti-pollution shield and the feeling of soothed skin.

These new formulas combine the gentleness of Botanical Milks with a High-Tech Algae Extract - creating a different approach to effective moisturizing while still ensuring the same feel good and delectable experience.

This range of hydrating and anti-pollution skincare is suitable for all skin types:

The Moisturizing Cream for normal skin provides a long-lasting and natural moisturization.

The Dry-Skin Moisturizing Cream envelops even the driest skin in comfort and leaves your face skin intensely nourished.
The Moisturizing Fluid for combination skin leaves the skin fresh, soft and mattified all day long.
For a complete hydrating and anti-pollution routine:

Beauty tip: Use the Moisturizing Serum for an ultra-plumping finish, this concentrated treatment provides 48-hour hydration, protects the skin from pollution and reduce feelings of discomfort. Apply it alone or under your moisturizer for normal to combination skin and under the moisturizer for dry and very dry skin.

Discover the SOS Moisturizing Mask with plant milks and hyaluronic acid which instantly leaves your skin fresh soft and comfortable. Beauty tips: for an even fresher sensation on application, place the moisturizing mask in the fridge 15 minutes before use.

Crème fraîche ® de beauté is also a perfume that exalts the senses with its notes of freesia, orange blossom and woody aromas. A delicacy that will delight the most sensitive of noses.
(1) Instrumental test on 10 volunteers. With the exception of the 24-hr Moisturising Mist.(2) With the exception of the 24-hr Moisturising Mist.(3) Test conducted on 21 women after application of Crème Fraîche® for Normal Skin. Result in comparison with untreated area. With the exception of the 24-hr Moisturising Mist.(4) Use test on the 48-hr Moisturising Rich Cream under dermatological supervision on 24 volunteers. – Satisfaction % after the first application.