WHICH ANTI-AGEING SKINCARE IS RIGHT FOR ME?
NUXE has developed expert skincare for all ages and skin concerns.
Discover your routine with 3 questions.
My Diagnosis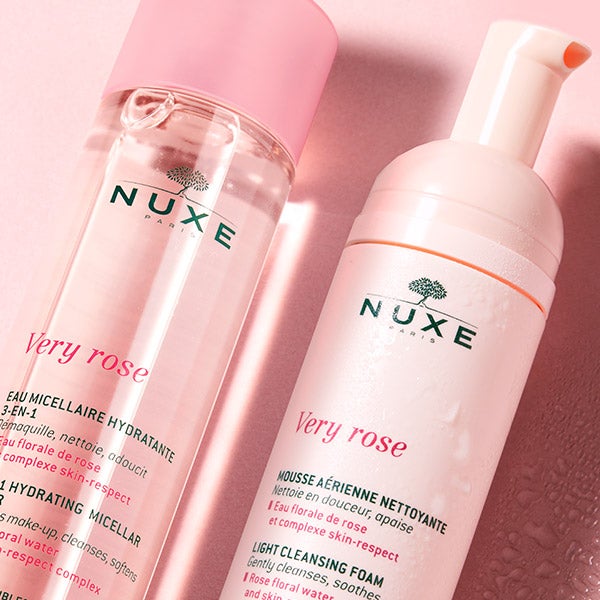 Which VERY ROSE product is perfect for me?
The very rose collection cleanses your skin and removes make-up very gently thanks to the soothing properties of Rose Floral Water. In just 3 clicks, discover which product is the best match for you.

My Diagnosis