Damascena Rose
An active ingredient from the East, which brings softness to sensitive skin.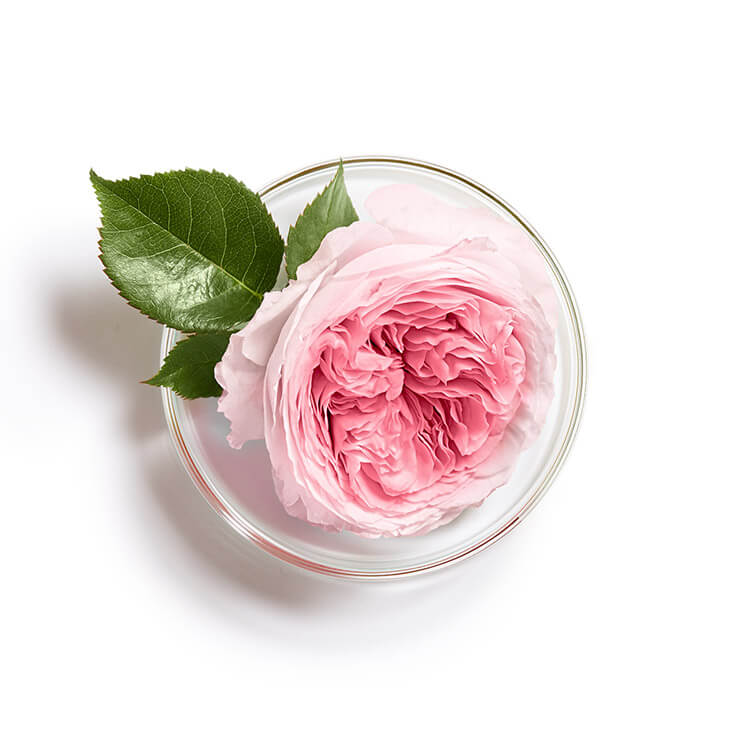 Where does it come from?
With its captivating scent, dense bouquets of small soft pink flowers, Damascena Rose, a thorny leafy shrub, is one of the most important ancient varieties. A symbol of femininity and love, it is native to the East, particularly Syria, and is said to have been brought back to the West during the Crusades. Damascena Rose loves light and heat, and is now mainly cultivated in the Dadès Gorges in Morocco, Turkey and Bulgaria.

Its traditional properties
Owing to its fresh, sweet intoxicating fragrance, Damascena Rose is the ultimate flower sought after by perfumers, and its petals in particular are highly prized. In addition to its entrancing fragrance and its delicate beauty, it has enormous benefits for the skin and has been recognised for its softening and soothing properties since ancient times.

NUXE expertise
Laboratoire NUXE has selected Damascena Rose Floral Water, or hydrolate, obtained by distillation from a 5% dry extract of whole flowers. The flowers are gathered exclusively by hand in the morning dew. The resulting Floral Water is recognised as having real softening and soothing effects for all skin types, even sensitive skin.

Related products
Damascena Rose Petal Floral Water is found in all skincare products in the Rose Petal cleanser & make-up remover range*.

*Except for Micellar Cleansing Oil.