Sweet Almond Oil
The nourishing ally for dry skin.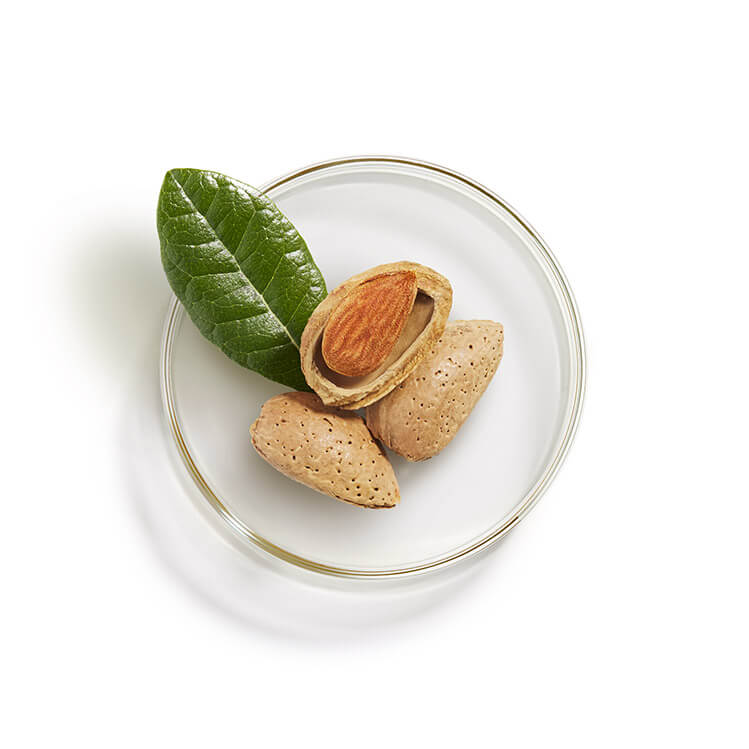 Where does it come from?
While the Almond tree is a long-lived fruit tree - it lives over 100 years - it is also the first to display its spectacular bloom at the end of winter, before the leaves even appear. Its velvety shell contains the almond, as delicious as it is beneficial, from which the oil is extracted and with which the milk is made. Native to Central Asia, the Almond tree needs heat and sun. It is now mainly cultivated around the Mediterranean and in California.

Its traditional properties
The many cosmetic virtues of Sweet Almond Oil have been used since Antiquity. It is known to nourish, soften and soften the skin, but also to soothe irritation and itching or to reduce stretch marks.

NUXE expertise
NUXE has chosen Sweet Almond Oil resulting from a first cold pressing allowing to obtain the most qualitative oil and particularly rich in fatty acids, in particular in omega 6 and 9. Very nourishing for the skin and the hair. , it makes them more flexible, softer and also more radiant.

Our eco-responsible approach
NUXE has selected a Sweet Almond Oil made in France from a simple cold pressing of the fruit, a green process that does not use any solvents or chemicals.

Related products
Sweet Almond Oil is found in all Prodigious Oil®: Prodigious Oil®, Prodigieuse® Floral Oil, Rich Prodigieuse® Oil and Gold Prodigieuse® Oil.

It is also found in the Prodigieux® Shower Oil, the Prodigieux® Lait Parfumé, the NUXE Body 24-hour hydrating fluid body milk, the Rêve de Miel® 48H Ultra-Comforting Body Cream, the Rêve de Miel® Ultra-Nourishing and Repairing Lip Balm with Honey. de Miel®, Rêve de Miel® Hand and Nail Cream and Rêve de Miel® Moisturizing Lip Stick.