Passionflower
The creeper with beneficial anti-wrinkle properties.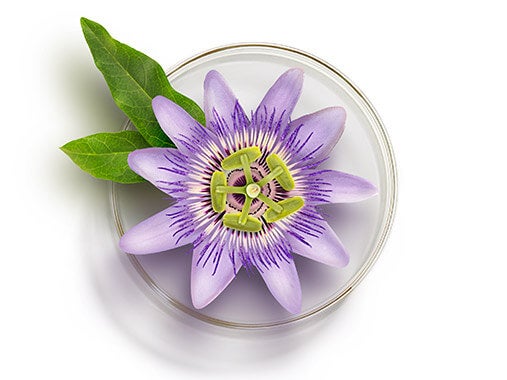 Where does it come from?
A beautiful tropical creeper from South America, its shape and colours make wild passionflower a spectacular sight. It produces a yellow/green fruit that is edible but not widely marketed (not to be confused with passion fruit). Although passionflower prefers the warm and humid climates of its native tropical forest habitat, it has now colonised many southern regions of Asia and Europe.

Its traditional properties
The Aztecs used it for its sedative properties. In phytotherapy, we now know that it helps to soothe tension and promote restorative sleep.

NUXE expertise
Laboratoire NUXE uses a Passionflower extract particularly rich in active molecules with a recognised action on free radicals. Our R&D laboratory has proven and patented* the ability of Passionflower, alone or in combination with Anchusa and Poppy, to help skin cells regain the necessary energy** to function properly.

An environmentally-friendly active ingredient
NUXE has selected a Passionflower extract obtained from organically farmed flowers, guaranteed non-GMO and cultivated without pesticide, herbicides or chemical fertiliser.

Related products
Passionflower extract is found in all skincare products in the Nuxellence® range.
*(FR) ** In vitro test.