Daylily
Discover the anti-ageing active ingredient for firmer skin!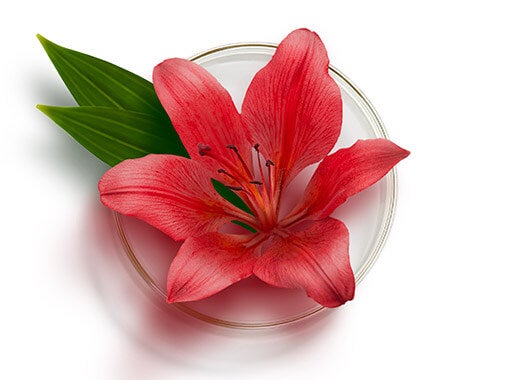 Background
Its Latin name, Hemerocallis, comes from the Greek words ""hemera"", meaning day, and ""kallo"", meaning beauty. This ""day beauty"" blossoms at daybreak and withers at sunset, regenerating the next morning. It is a plant from the Liliaceae family and has large brightly coloured flowers. Native to the Far East, Daylily prefers temperate regions and sunny terrain.

Its traditional properties
Traditional Chinese medicine has used this plant since very ancient times for its calming and purifying effects.

NUXE expertise
Based on 20 years of expertise in botanical oils, NUXE has selected red Daylily, grown on the Dutch island of Texel, for its rich active molecule content.

Its extract is obtained from the aerial parts of the plant (stems, flowers and leaves), which undergo a natural, dynamic and solvent-free extraction process, to extract the entire refined essence of the plant: i.e. oleo-eco-extraction.

The oleoactive thus obtained contains no less than 12 active molecules, including flavonoids, unsaturated fatty acids and carotenoids, and is endowed with major anti-ageing properties. As well as its antioxidant activity, Daylily Oleoactive® improves the skin's firmness by targeting the 3 key proteins of skin youth (collagen, elastin, vimentin).

Related products
Daylily extract is found in all skincare products in the Merveillance® Expert range.