Camellia
An active ingredient with beneficial properties for the skin.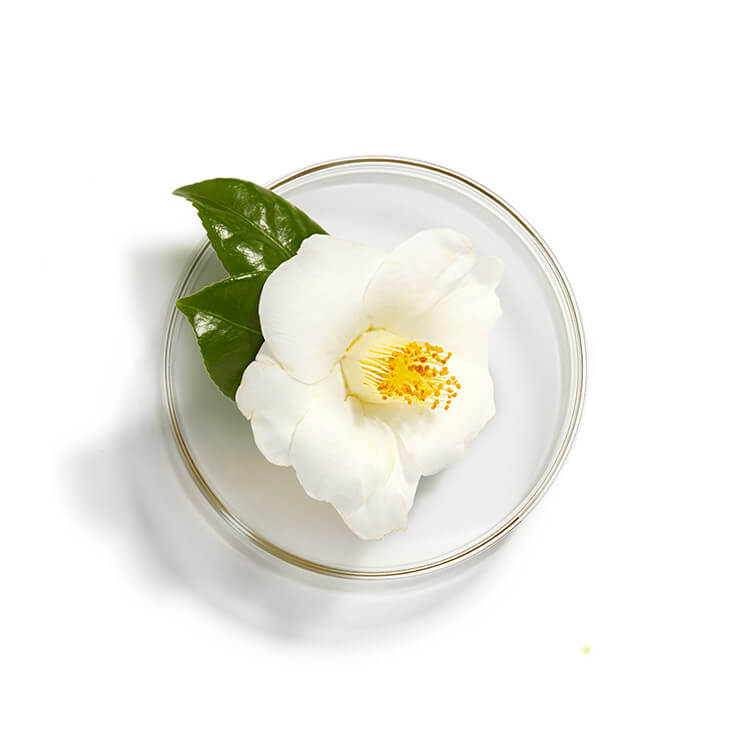 Where does it come from?
Native to South-East Asia, the Camellia flourishes in mountainous regions, on plains or even by the coast. This evergreen shrub with a host of small white flowers is interesting because of its seeds, from which we extract a greatly valued oil.

Its traditional properties
The oil derived from Camellia seeds has been recognised for centuries in Asia for its great protective effects on skin and hair.

NUXE expertise
NUXE uses Camellia Oil selected for its high levels of omega-9, an unsaturated fatty acid that gives it its nourishing and moisturising properties.

An environmentally-friendly active ingredient
NUXE has selected Camellia Oil obtained by cold-pressing the seeds originating from Asia, based on an environmentally-friendly process using no solvents or chemicals.

Related products
Camellia is found in our iconic product Huile Prodigieuse® and its different versions: Huile Prodigieuse® Florale, Huile Prodigieuse® Or and Huile Prodigieuse® Riche.