Argan Oil
The repairing boost for skin and hair.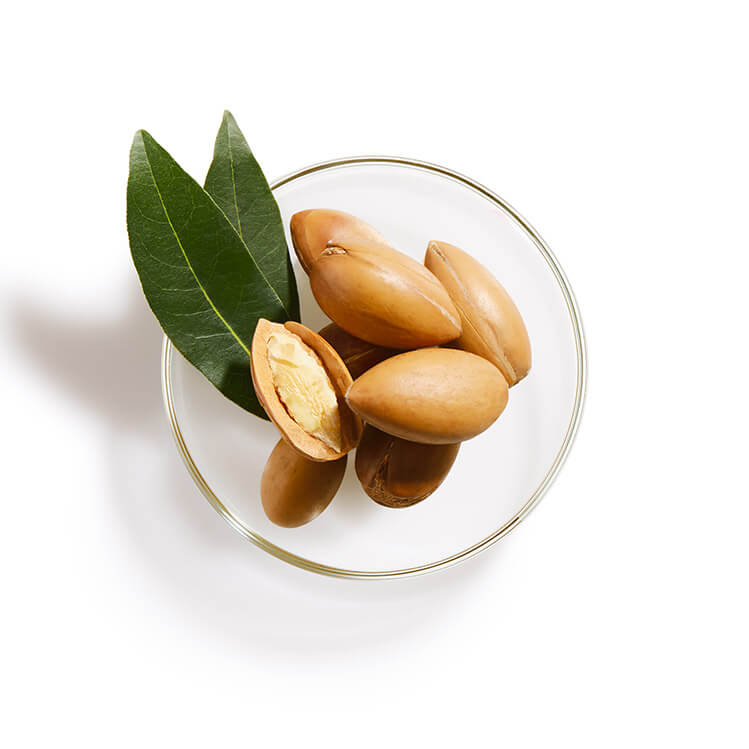 Where does it come from?
An ancient tree, the Argan tree is also called the "iron tree" in reference to its very hard wood. It is in its core, from which the oil is extracted, that its strength and richness is hidden. Native to southwestern Morocco, the Argan tree flourishes in arid areas.

Its traditional properties
Used for centuries by the Berbers of the Atlas, Argan Oil is equally well appreciated for its culinary, therapeutic and cosmetic properties. It is particularly renowned for nourishing, fortifying and repairing the skin as well as for its effectiveness on the hair.

NUXE expertise
NUXE has selected Argan Oil resulting from a first cold pressing allowing to obtain the most qualitative possible oil and particularly rich in fatty acids, in particular in omega 6. Highly restorative, it preserves the hydrolipidic film, avoids the dryness of the skin and restores shine to dry hair.

Our ecologically responsible approach
NUXE uses Argan from Morocco from organic farming, guaranteed non-GMO and grown without pesticides, herbicides, and chemical fertilizers. The Argan Oil obtained comes from a simple cold pressing of the seeds, a green process that does not use any solvents or chemicals.

Related products
Argan Oil is found in all Huile Prodigieuse®: Huile Prodigieuse®, Huile Prodigieuse® Floral, Huile Prodigieuse® Riche and Huile Prodigieuse® Or, as well as in Prodigieux® Lait Parfumé. .

It is also found in many treatments from the Rêve de Miel® collection such as Rêve de Miel® Ultra-Comforting Face Balm, Rêve de Miel® Melting Body Oil-Balm with Honey, Rêve de Miel® Gourmet Nourishing Body Scrub. , Rêve de Miel® Hand and Nail Cream and Rêve de Miel® Moisturizing Lip Stick. "